Brands and Suppliers
If you are not lucky enough to have any local health food shops or organic stores nearby, then you are still able to buy your food in bulk online. Below are a handful of web sites that stock SOME of the various healthy alternatives that us "Yeasties" are able to use and you can also obtain further information on the products from their relevant web sites. My book states which brand products we are able to eat and tells you where you are able to find these online. I would point out, however, that people with severe food allergies, such as nuts, need to be as vigilant as ever when buying pre-prepared products. Please note that these web sites were all active at the time of going to print and I cannot be held responsible if the companies do not continue to operate. You can always type the name of the foods you are attempting to source into a search engine on the internet and it should hopefully come up with alternative sites where you can find them. Do remember that you will be charged P&P on top of your shopping and this can be pricey when buying chilled or frozen produce. I like to make sure I buy in bulk, so as to keep costs down on P&P.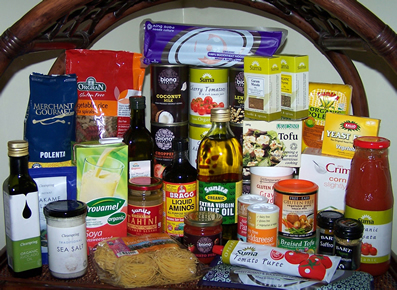 Brand Products
Supplements
Suppliers
With regard to the vitamins and nutrition/health supplements recommended here, although every attempt is made to ensure the accuracy of the information, I cannot accept responsibility for any consequences that may arise through the consumption of any supplement or nutritional product mentioned on this site.  You should always consult a doctor, health practitioner or qualified nutritional therapist before consuming any nutritional supplement.  Always read the product label and be aware of any possible side-effects, or possible drug interactions before taking any nutritional product.