Links
Organisations
MCS-Aware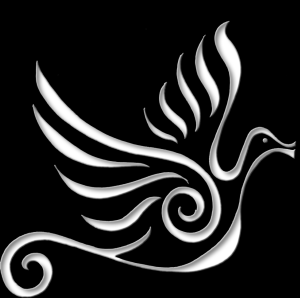 MCS Aware is the Charity for Environmental Illness, providing information and help to anyone affected by multiple chemical, food and electro-sensitivities. Join for your free E-newsletter and forum. There is also a support group and quarterly magazine subscription available by post or email.
Web site: www.mcs-aware.org
---
UK Colonics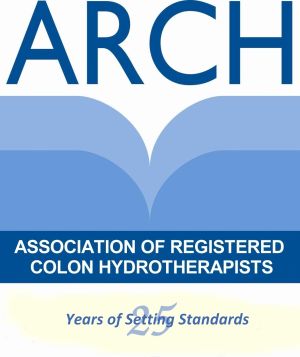 UK Colonics (The Association of Registered Colon Hydrotherapists) are the oldest and largest colon hydrotherapy association in the UK. This year they are celebrating a quarter of a century of excellence in colon hydrotherapy and colon care. Their members carry out in excess of 220,000 colonic treatments every year, many of these on individuals who have bowel dysfunction associated with IBS. UK Colonics have a new Chairwoman and Vice Chairwoman, Gillian Edwards and Linda Booth, and they are determined to address and refute many misconceptions regarding colonic hydrotherapy. Its members are not only passionate about the efficacy and safety of the therapy, but also about educating the public to choose treatments with their members. Members are the only colon hydrotherapists in the UK who are registered with the UK Complementary Therapy Regulator, The Complementary and Natural Healthcare Council. For more information, and to find a registered therapist, visit their web site.
Web site: www.colonic-association.org
---
CANCERactive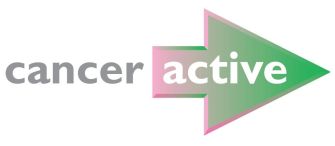 CANCERactive is Britain's number 1 Holistic, or integrative, cancer charity, covering not just orthodox cancer treatments but complementary and newer, alternative therapies and potential cancer causes too. The web site is presented in an easy-to-read article format, reflecting this dynamic charitiy's unique icon magazine which is free in over 650 hospitals and cancer centres.
Web site: www.canceractive.com
---
Proventus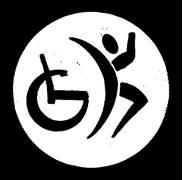 A group of disaffected sufferers of autoimmune and neurological disease came together during 2004 to form an independent pressure group. Dissatisfied with their experiences and being uncomfortable with what they considered to be detrimental comments and actions of others they decided that they wanted to have an independent voice, a voice more demanding of action at the levels of treatment, cure, national and international politics.
Sufferers are vulnerable - when seeking help and information it invariably costs them time and money - a lot of money, at Proventus we believe they should receive helpful information and support for minimal or no cost.
Web site: www.proventus.org.uk
---
Hypnotherapy Directory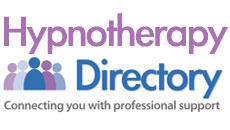 Hypnotherapy Directory lists practitioners from across the UK; each member has an individual profile including a photo of themselves, where they are based and which hypnotherapy topics they specialise in. Every practitioner listed on the directory is required to send us a copy of their qualifications and insurance cover, or proof of membership with a professional body, so we can be assured of their professionalism. Visitors are also able to read useful articles written by our members, find the answers to frequently asked questions and use our search tool to find suitable help in their area.
Web site: www.hypnotherapy-directory.org.uk
---
Cancer Options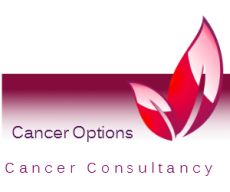 Cancer Options is a private, cancer consultancy where you can obtain consultancy, research and coaching for all the different cancer treatments and therapies.  You will find the best of orthodox and complementary approaches evaluated by Britain's leading experts in the integrative field.  Only Cancer Options brings this unique and unbiased appraisal of both orthodox and complementary approaches.
We are the only professional service with the knowledge and experience of all approaches to cancer to guide you to safe and effective treatment choices.

Web site: www.canceroptions.co.uk
---
Nutritionists and Complementary Therapists
Nutrition in York
Sally Duffin is a Nutritional Therapist, writer and speaker (BSc Nutr.Med. MBANT, MHFI).  She is an enthusiastic, inspiring therapist with a successful practice based in York.  She loves helping people of all ages find ways to enjoy great health by using nutrition planning, functional testing, herbal medicine and exercise and relaxation techniques.  Nutritional therapy can assist health in many ways, including optimising energy levels, maintaining digestive health, supporting emotional well being and hormone balance. She believes Rebecca's book 'Candida Can Be Fun!' is a fantastic and vital tool for a Candida rebalancing protocol and may finally get more people eating quinoa ...  Sally features regularly in the media and enjoys delivering lively, interactive presentations on a wide range of health issues to many groups and organisations.  Join her on Twitter: @nutritioninyork and Facebook: Nutrition in York.
Web site: www.nutritioninyork.co.uk
---
Fresh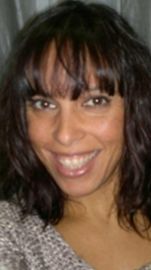 I am Sarra Moore and I am a healthy eating coach trained in naturopathic nutrition. I have a real zest for life and am passionate about helping people feel more energized, revitalized and gain a better understanding of how to live a healthy life. I do this by sharing my knowledge of nutrition, naturopathic techniques and healthy lifestyle choices. I love food and have first hand experience of how what we put in our body can affect our physical and emotional well being for the better or worse! Many years ago I was on a downward spiral, my physical and emotional health was suffering, I had a very unhealthy relationship with food, I was stressed out, I had no energy and I felt out of control. I hit rock bottom and sought help with a naturopathic nutritionist, little did I know that this would lead me to helping others in the future.
I now enjoy helping others with these issues and many more through one-to-one consultations in person, via Skype or on the phone. I also enjoy holding workshops where we make delicious, nutritious, healthy foods for everyone to try. I spent 3 years training with The Nutritional Healing Foundation. I am in my 2nd year of support tutoring with them now and I travel once a month to Brighton to help out during lessons. I also use EFT with my clients sometimes as I feel that often food is not the issue it is the emotions surrounding it. I have a great interest in all things nutritional so enjoy attending regular seminars and workshops to increase my knowledge and keep up to date. I am also a member of The Complementary Medical Association and hold public liability insurance through Balens.
I have been, and continue to be, a nanny for the last 17 years, alongside my work in nutrition. I love looking after children and over the years have taken great joy in creating nutritious, tasty meals for the families that I work for. If you want to feel healthy and revitalized then please get in touch!
Web site: www.fresh-nutrition.co.uk
---
Feel Good Again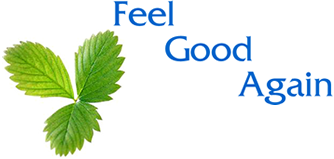 Donna Brown, a food intolerance specialist, became interested in natural health techniques when her own health started to deteriorate and she developed chronic fatigue. Finding conventional medicine lacking and unable to help, Donna explored a wide variety of treatments and therapies. She finally discovered the healing powers of Nutritional Medicine and undertook a food intolerance test, this showed up a number of foods she was intolerant to, as well as being deficient in various vitamins and minerals. This was the pivotal point and she decided to make health her first priority, eventually deciding to train as a food intolerance practitioner at the School of Naturopathic Nutrition, Ask Nutrition in Surrey.  The school was founded by a Naturopathic Nutritionist, Fiona Gibson, one of the UK's leading nutritional therapists. Donna then gained her diploma in food intolerance testing and clinic consultation.  Having eliminated the culprit foods and supplementing her diet with amazing superfoods and raw food to receive the right balance of vitamins and minerals, her health is now fantastic. Now she is committed to helping others to obtain optimum health by healing their bodies from the inside out.
She is passionate about teaching people to take responsibility for their own health and direction. Over the years Donna has built a good reputation in her city of Bath, as a motivational speaker and food intolerance practitioner. Alongside her talks, Donna runs her own business called Feel Good Again from clinics in Bath and London, at several Gyms including a personal training gym in Bristol, working with clients of all ages, including athletes.
Web site: www.feelgoodagain.co.uk
---
The Wilma Kirsten Clinic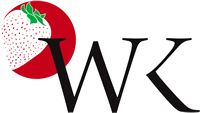 The Wilma Kirsten Clinic is run by Wilma Kirsten who holds a B.Sc(Hons) in Nutritional Therapist and is a qualified Master NLP (Neuro Linguistic Programming) Practitioner. She is a full member of BANT (British Association for Applied Nutrition and Nutritional Therapy), Associate Member of the Royal Society of Medicine, Member of NHS Directory of Complementary Therapists and registered with the Complementary & Natural Healthcare Council (CNHC). She specialises in Candida from her Harley street, London and Oxford clinics and fully supports this excellent cookbook, CANDIDA CAN BE FUN!, a much needed tool for patients diagnosed with undesirable yeast overgrowth.
Web sites: www.wilmakirsten.com/candida-treatment-symptoms/
and www.goodbye-pms.co.uk
---
Live Pure Nutrition Ltd.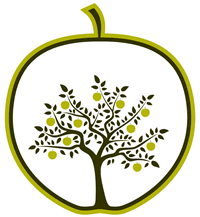 Marianna Sulic is a qualified Nutritional Therapist from the College of Naturopathic Medicine (CNM) in London and the founder of Live Pure Nutrition.

Her approach to nutritional therapy is naturopathic, by concentrating on using whole foods as medicine and working with the person to restore and maintain the natural balance of the body. She works with the general public in helping them combat ailments, such as, digestive problems, hormonal issues, depression and anxiety, as well as, food intolerances, sugar cravings and allergies; in order for them to live a fuller and more enjoyable life.

Marianna is registered with the professional body for Nutritional Therapy, BANT (The British Association of Applied Nutrition & Nutritional Therapy) and has professional indemnity insurance through Balens Insurance Ltd.

Web site: www.livepurenutrition.com
---
Essential Nutrition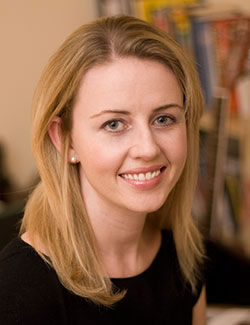 Essential Nutrition was founded by Caroline Farrell, a qualified nutritional therapist and a member of the British Association for Applied Nutrition and Nutritional Therapy (BANT) and the Complementary and Natural Healthcare Council (CNHC).  Caroline develops personalised diet and lifestyle programmes, aimed at alleviating health issues, such as digestive problems, candida and food intolerances. Her programmes are tailored to each individual taking into account dietary preferences, nutritional requirements, lifestyle, budget, etc.  Her approach is friendly, non-judgmental and supportive. Caroline offers private consultations remotely and also at her clinics in London and Hertfordshire.
Web site: www.essential-nutrition.co.uk
---
Nutriheal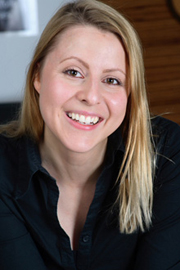 Dora Walsh is a Nutritional Therapist and the founder of Nutriheal. She has worked in complementary and alternative medicine for seven years and studied at the College of Naturopathic Medicine, London. Her approach focuses on the client as a whole and incorporates additional healing therapies. Nutriheal promotes the use of whole foods and energy medicine for many health concerns and to create balance. Dora sees clients from all walks of life and practices in London's Harley Street, W1 Islington, N1, St James SE1 and Canary Wharf, E14. Her focused and sympathetic approach has made her one of the UK's most sought after Nutritionists and healers. Not just a Nutritionist, Dora is a Reiki Master, Intuitive Healer and Electro Magnetic Field Balancing Practitioner. The secret to her success lies in truly understanding her clients and providing targeted, realistic roadmaps to improved health and wellbeing through direct guidance, motivation and support.
Web site: www.nutriheal.net
---
Nutritional Vitality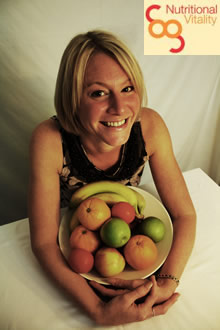 Sarah Garton (BA Hons, D.N. D.N.Med. D.Iridol MBANT CHCC) is the region's leading fully qualified, registered and insured Nutritional Therapist who can help you choose the right foods to make you feel great. Sarah's clinics are easily accessible in the North. The Holistic Centre covers the Lancaster, Preston, Blackpool and Kendal areas. The Physiofusion clinic is in easy reach of Burnley, Blackburn, Skipton and Clitheroe. Home visits are offered in Hull and the surrounding areas – Beverley, Hedon, Willerby and East Riding. Stoke-on Trent, Stafford, Stone and Newcastle under Lyme are covered within the Staffordshire clinic.
Web site: www.nutritional-vitality.co.uk
---
Nourish to Flourish Clinic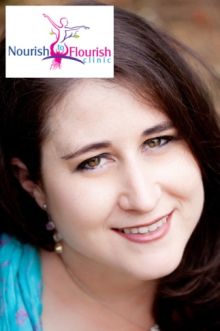 Louise Jenner-Clarke (B.Soc, BA Hons, Dip ION, MBANT, CNHC) established the Nourish to Flourish Clinic in Sutton, Surrey and later opened a second Practice in Walton-on-Thames, also in Surrey. Her extensive training at the Institute of Optimum Nutrition was under the astute guidance of world-renowned author and nutritional authority, Patrick Holford. Louise began noticing a trend in thrush and Candida sufferers that went beyond her training and spurred an interest into further research in this area. This provided her with a unique approach to tackling Thrush and Candida through nutrition and diet. The Nourish to Flourish Clinic now offers a variety of services designed for Thrush and Candida lead by Louise.
Web site: www.nourishtoflourishclinic.com
---
Cath Finegan - Naturopath & Nutritional Therapist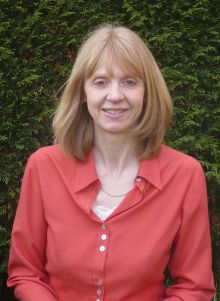 Cath Finegan (ND, mBANT, Hir) is an experienced Nutritional Therapist specialising in digestive complaints and stress/fatigue. She has a special interest in helping those suffering with Candida and has successfully helped many people over the last few years to overcome their digestive issues to enjoy a feeling of wellness again. Cath practises from 4 clinics in South and West Yorkshire.
Web site: www.naturopath.me.uk
---
Derby Nutrition 4 Life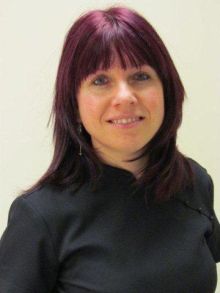 Rachel Honman is a qualified Nutritional Therapist, registered with BANT and set up her own practice in Derbyshire in 2009. She has clinics at Ripley and Belper, on the edges of the beautiful and stunning peak district where she loves to walk her dogs.
Having suffered with chronic fatigue for several years and becoming increasingly frustrated with the NHS, Rachel turned to holistic therapies and soon gained a keen interest in nutrition, realising that the foods she ate made a huge difference to how she felt. Gaining her Diploma in Nutritional Therapy Rachel has cured her own ailments – "I never actually went to see my own NT because I was so interested in nutrition myself!!"
Rachel specialises in digestive problems, food intolerances and candida, and is able to advise foods which may help/hinder a whole host of other health ailments. She also uses Reflexology alongside her Nutritional Therapy as a great indicator for tracing parts of the body which are not functioning at full par.
Web site: www.derbynutrition4life.co.uk
---
Purehealth Clinic

Purehealth Clinic is run by natural health consultant, agony aunt and health writer, Michaela Rose (Micki). I have been involved in natural medicine for over 25 years and the clinic now operates as a virtual service helping people from all over the world to access the lab tests they need, get support via our email report service and download tons of free and paid-for health guides.
I have suffered chronic fatigue, candida, gluten illness and multiple food sensitivity myself and that's what I specialise in, along with gut stuff as, ask any of my patients, I am obsessed with bowels! I have been a member of the Candida Society for many years.
For more on candida, read the free factsheet. I have recommended Rebecca's fab book in my favourite resources and in the Candida Plan. I truly hope you get your unwelcome gut opportunist back under control where it belongs. Good luck.
Web site: www.purehealthclinic.co.uk